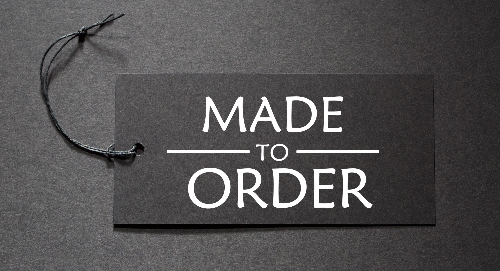 Do you need to go to a tailor to get the right suit or dress or are you an "off the rack" kind of person?
During your web app brainstorming, it will become important to decide whether to choose a custom-built web app or to go with a template built app. Custom app development requires unique coding all the way through. Like that suit or dress, a custom app will be tailored to suit your business needs. A template can help you achieve goals as well, in terms of branding and color schemes.
In this article, we will help provide you with the information you need to decide what is right for your business, template or custom app development.
#1 Templates vs. Custom App Consideration: Functionality
Unique requirements require unique problem-solvers. With custom app development, you will have a greater list of options for your app's functionality.
Don't forget that many templated apps also have a range of functionality options. Uploading photos, providing a meeting space for buyers and sellers, and alerts are all options of a templated app. However, if your app needs to handle proprietary functions, you will need a custom set up.
#2 Templates vs. Custom App Consideration: Cost
Investment should be a part of every business decision. Custom app development costs more than templated app development. You are paying for the expertise of the development team, the time involved with its creation, and the extended functionality of the app.
The initial cost is higher for custom, however, this choice could save you money later. Many organizations that choose a template for their app development need to go back and have a completely new app created from scratch once they realize the limits to its functionality.
#3 Templates vs. Custom App Consideration: Timeline
Timing in business is everything. As with cost, the timeline of a project is another important factor. Templated apps tend to be rather quick with their turnaround time. The discovery discussions tend to take longer than the work of developing the app. Custom app development will take a longer time to complete. As with the cost, this is where the investment comes into the project. If you want a quality product, you will need to sacrifice time and money to get the most robust, tailored experience for your audience.
When Custom App Development is Best
When should you get a custom app developed instead of a templated app? Let's get a quick rundown:
Can you afford it?
Are your needs unique?
Do you have the time?
Is your current need one that will last?
If so, custom app development is probably the way to go for your business. Choose to work with a solid company with a history of results like Progressive Data Solutions. Our team have helped many organizations realize their business goals with custom apps tailored to their unique needs.