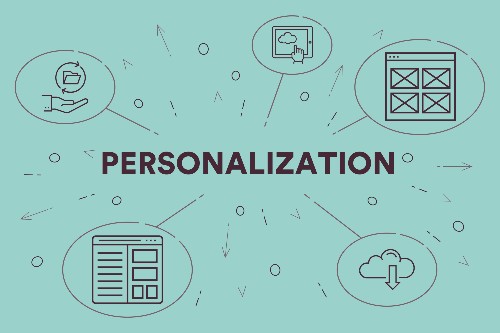 According to a survey from the Direct Marketing Association, 70% of Americans feel postal mail is more personal than the internet. Mailing campaigns are efficient at keeping, maintaining, or winning new customers. Up to 39% of new customers tried a new business based on direct mail, according to a DMA study.
Plan for an individual then target your message to that specific persona. Personalization will lead to more effective and even more affordable work. To learn more about personalization and the reasons to use it, click here.
Keep reading to learn more about the ways that you can apply subtle shifts to make your mailing campaigns more personalized.
3 Easy Ways to Personalize Your Direct Mail
The following are three areas you can personalize your direct mail to easily connect with your audience:
Copy: Personalize the message to the individual by using their name. Use any other information you have available to deepen that connection. More copy is not necessarily good. Make sure to balance your message and your pitch with a consideration of their time.
Images: Set the mood of your content with a visual that will draw in your reader. Images will need to appeal to each individual in your mailing.
Offer: Use your data to understand your audience's needs, then supply that need. The more aligned the offer is to the audience, the more traction it will get.
Final Thoughts on Personalization
Create a positive message that connects to individuals instead of trying to engage everyone. Make sure to keep the message accurate, or you will turn off your customer. Private information is awkward, insensitive, and possibly a privacy breach - avoid that.
The team at Progressive Data Services has experience leading mailing campaigns and building mailing lists. We can help your organization hone its focus and marketing approaches to best meet your leads where they currently are then converting them into customers.
Give us a call today at (248) 313-9120 today to begin building your mailing list.