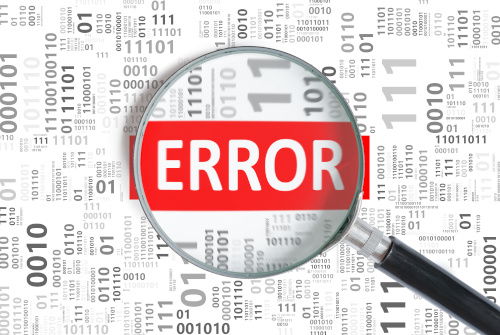 For businesses to run well, they must run efficiently. A big part of running an efficient company is cutting costs where you can to use your money more intentionally. For tech companies, digital inefficiencies can end up being a major financial drain. Keep reading to learn about the seven most common data errors that lose businesses money.
Incorrect Data Entry
From minor typos to blank spaces or even inaccuracies in data entry can be a big problem. Accurately recording the location and name of a lead or client in a contact sheet helps prevent redundancies and streamline your records. Data entry errors make up 26% of data quality issues, according to The Data Warehousing Institute (TDWI).
Duplicating Data Records
Having two or more records for one individual, or one household in most cases, creates a problem in your data set. Redundancies lead to incorrect analysis, wasted money on delivery costs, and unprofessional work. Spotting these errors can be tough, both using formulas or having a person go through the information.
Out-Dated Data
People go through many changes. These changes may impact your contact sheets in their jobs, marriage status, address, or general interest (if a prospect is no longer interested, they should not be on your list). Updating your list will make your list more useful.
Missing Data
If there are holes in your datasheet, there are problems. Missing fields in your data set can cause problems in productivity or deliverability. A full address and contact name should be your goal for lead forms.
Including Deceased Individuals on Your List
Mailing to people who have passed away can cause your company to appear insensitive or uncaring. Additionally, any materials sent to them are wasted.
Change of Address
According to the USPS, 17% of US residents move each year. Continually update your records for addresses every 90 days to take advantage of many postal discounts through USPS.
Combined Data Lists
You may house data from many sources, including web forms, outside lists, and more. Combining data from different periods can also cause problems. Your list will need maintenance after such a combination.
Even if you have any of these data issues, through more explicit data management, you will be able to cut costs and make or business more efficient. Progressive Data Services offers digital services, including a mailing list, database management and analysis, and web application development for businesses of all sizes. To learn more about how we can serve your business needs, give us a call today at (248) 313-9120.