Originally posted on 05/15/2019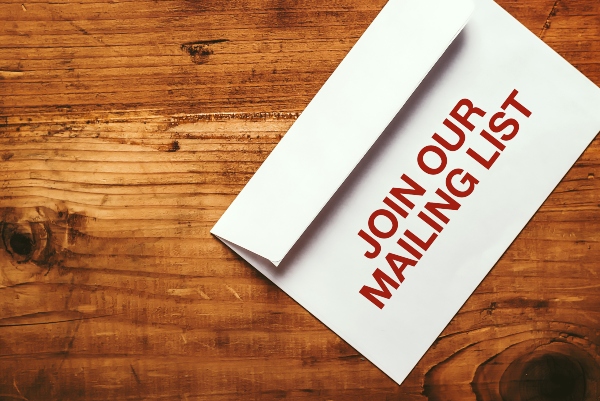 With the rise of social media, many people would say that direct mail is dead. Fat chance! Direct mail has many advantages; it's highly-targeted, cost-effective, and flexible. Even though many campaigns are now replaced with online advertisements, direct mail is still one of the most effective forms of advertising and can amplify your advertising efforts.
Here are some interesting facts proving that rumors of direct mail's demise are greatly exaggerated.
Direct Mail Statistics and Information
1. Direct mail continues to be used heavily, with a 43% share of total local retail advertising.
2. Direct mail response rates outperform digital channels by a wide margin. According to the DMA, DM achieves a 3.7% response rate on a house list and a 1.0% rate on a prospect list. Compare that to the average 0.6% response rate of all other digital channels combined (mobile, email, social, paid, etc.).
3. Ninety-two percent (92%) of young shoppers say they prefer direct mail for making purchasing decisions.
4. An International Communications Research survey found that 73% of consumers actually prefer mail over other advertising methods.
5. Seventy percent (70%) of Americans say mail is more personal than the internet.
6. Four-fifths (79%) of consumer's act on direct mail immediately as opposed to 45% who say they deal with email right away.
7. Direct marketers spent $46 billion in 2014, with estimated returns of over $2.05 trillion dollars in sales.
Moving Forward with a Direct Mail Campaign
People still love to get mail, perhaps surprisingly even the younger generation! Direct mail is more likely to be viewed by the recipient than other forms of marketing, like digital advertising. It makes for an excellent marketing addition for any company that wants to develop an effective and thoughtful marketing program. A well-executed mail campaign, in combination with email, social, and other forms of marketing can significantly boost the returns on your marketing dollars.
Working with a Professional Direct Mail List Building Company
Direct mail offers you a chance to connect with your audience. If you have been building your list, you have the potential to change the direction of your marketing. Working with a professional list building company such as Progressive Data Services can help you. Give our team a call today to see what we can do for you.