Originally posted on 04/18/2019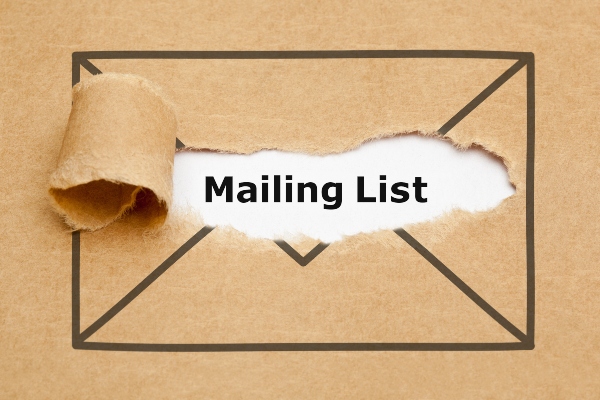 Positioning your mailing list as an exclusive, resource-filled trove of goods for your subscribers will ensure you keep current followers and invite new ones to join. There are many reasons not to send the entire content of your most recent blog to your readers - pretty much, remember to give exclusive offerings. But you put so much effort into your blogs to not fully capitalize on that effort.
Use our following suggestions to capture the best of your blogs for your mailing list.
The Blog Post Tease
Sending your new blog in its entirety can be impersonal and overwhelming in an email. But it is vital to let subscribers know about new posts because they have expressed an interest in your content.
Instead, send your list a tease about the new post. Inform subscribers that a new blog post went live on your site. Send a personalized message with a summary of the blog's essential parts. Link to the post so readers can react, comment, and share directly on the piece.
The blog tease is a great way to increase your website's traffic. And your dedicated followers will already be on your page to take other actions after reading the post. If a reader isn't interested in this specific post, they can delete it without feeling like you tried to force them to read the post.
Bring Back the Best
After you spend hours writing, editing, and formatting a post then adding in pictures and promoting it, you have done some serious work. But then after a few days or weeks, the post drifts into the past with no more views or reactions. You have options to bring back your excellent work for those dedicated subscribers on your mailing list.
Remind Them - Find a few older posts that performed well and plug them in an email. Like the blog tease, give them a reason to read each.
Recycle It - Take an old post and put it into a new medium. Consider creating a podcast, infographic, or PDF version of your old post.
Exclusive Post
Subscribers need a reason to join and a reason to remain your follower. If a reader can get the content for free from your website, why stay with you?
Building in exclusive content continually provides support for sticking with you. Sending an exclusive post to your subscribers, that is not available on your website (at least not yet) helps create special feelings for your readers. If your goal is to put your content in front of a dedicated audience, an exclusive post is a viable option.
Choose Progressive Data Services to Support Your Mailing List
Progressive Data Services offers data management and analytics, web development, and mailing list options to help our clients grow the businesses of their clients. Considering building your mailing list? Contact our team today to learn about how we can help your process.