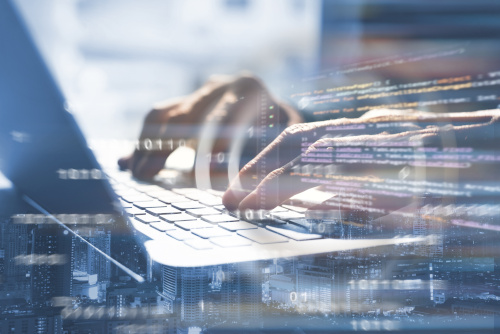 As a marketer or business manager, adding functionality to a business process is vital to continue refining and improving your service delivery. Based on the need for interfacing with data and results, two distinct paths may present themselves -- Web Applications and Web Services. Knowing which option to choose will help your organization save time, effort, and money while improving your internal efficiency and external customer support
Keep reading to learn which is the better choice between web apps and web services from a development standpoint.
Web Applications: What You Need to Know
Any application that stays on a server but is meant for use by humans. Web applications use web pages to display data. Users access and use web applications through webpages. However, all the data is stored and manipulated in a database on the server. There is no download necessary for a user to access and work with web applications, a helpful feature as they will not need to download updates. Web applications are easy to use and work on most platforms.
Examples of web applications include:
Web email services
Wiki sites
Google Drive (Docs, Sheets, Slides)
Netflix
Web Service: What You Need to Know
A web service is a server-based application accessed through the internet but meant for interaction with other programs. Different machines work together over a network in web services. All of the interaction is done programmatically; the user only sees the results. You may have a shopping cart that is programmed to interact with UPS to determine the number of days to ship your order. Other web services temperature or currency converters.
Empowering Progress - Making the Choice Your Business Needs
So, think of web applications as complete user interfaces, while web services are intended to be application components or "libraries" which can be used by other applications/programs.
Cost-wise, web services will be less costly to develop. The cost-savings come in by saving time by skipping the development of front-end user interface. Keep in mind that it doesn't make it necessarily the better choice, though, if the long-range plan involves front-end development.
Weigh the immediate needs and resources of the project against your future organizational needs. Consider the future and how scalable your business model is to poise your business for growth when you and your audience are ready.
Key Takeaway: If your application doesn't need a user interface, then lean towards creating a web service. If it needs a user interface, then create a web application.
Progressive Data Services specializes in data management, web app development, and mailing services. Learn more about our professional web application offerings here. Give us a call today at (248) 313-9120 to get started on your project right away.