Originally posted on 05/08/2019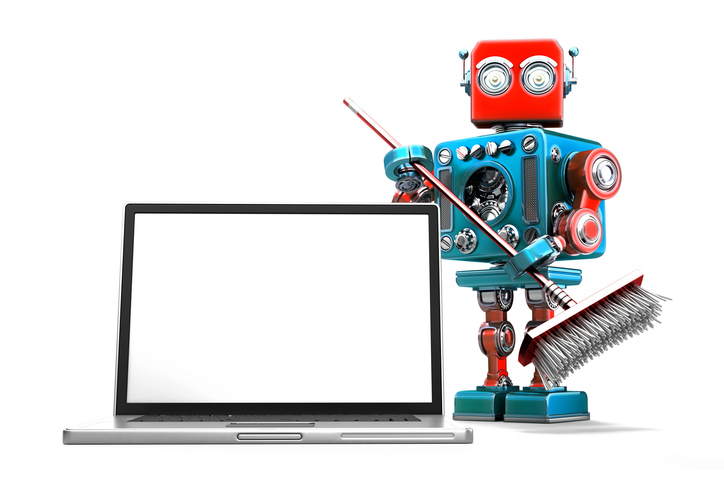 Data is the most valuable asset of any company (next to humans, that is). With better data quality comes more informed and actionable decisions, whether in the marketing and sales realm or from a business operations standpoint. In this article, we'll go through the value of a clean data set and how regularly you should clean up your data.
Out-of-Date Contact Data
Contact data, however, degrades at a rate of 2-5% per month. Think about that! That means in a 12-month timeframe, up to 60% of your dataset could become inaccurate or obsolete! That valuable customer who lived at 123 Main Street? She just moved to a new part of town and has a new phone number. Oh - and she just got married, so she now has a different last name. Good luck finding her.
Data Cleansing
So what should be done with incorrect, incomplete, inaccurate, or irrelevant data in a database? The answer is data cleansing. Data cleansing is a process that filters through all the data to remove or update any information needed. This important process can save companies time and increase efficiency in operations.
Value of Data Cleansing
In fact, without data cleansing, poor data quality costs businesses $600 Billion each year, according to The Data Warehouse Institute (TDWI). Dirty data comes in many forms -- outdated addresses, incorrectly formatted emails, phone numbers missing area codes, and so on. Bottom-line is that it can and does hamper sales efforts, impede customer relations, place your company out of compliance, and even become a real black eye to your brand.
Refresh Your Data Set, Then Set a Schedule
The solution for this problem is simple - begin an initial cleanup of your dataset, then put a process in place to re-clean it on a set schedule (every 3, 6, or 12 months). A clean database can help businesses achieve their goals with ease as it can support them in accomplishing maximum operational efficiency throughout the organization.
Depending on your needs, cleansing may involve:
Address standardization (correcting and validating address/city/state/zip)
National Change-of-Address
Contact Name corrections
Company Name corrections
Phone number fixes - adding area codes, removing extra characters
Identifying deceased persons
Suppressing 'Do-Not-Contact' individuals or households
Removing or merging duplicate records
Enhancing with missing elements like phone or email or SIC code
And more
Advantages of Data Cleansing
There are many tangible advantages to data cleansing- improved deliverability of your message, better response rates, enhanced brand image, and reduced direct mail and shipping costs. You can add to that the ability to accurately identify, segment, and target your clients, leads and prospects. Data cleansing comes with numerous benefits, including a greater return on a most valuable asset - your data.
Partner with Data Organization Experts
Building your mailing list is important, but ensuring that data set is clean is equally important. Doing a full clean and then regularly rechecking your data will help your business in the long term. Here at Progressive Data Solutions, we are happy to help you build your lists with clean data. Give our team a call today to discuss how we can help.